Dera Ghazi Khan Chamber of Commerce & Industry, Dera Ghazi Khan is established with the limited liability of members but if any member of the Chamber pays or receives any dividend bonus or other profit, in contravention of the fourth paragraph of Memorandum of the Chamber his liability shall be unlimited in accordance with and subject to the provisions of the Companies Ordinance, 1984. The regulations for the management of the Chamber and for observation of the members thereof and their representatives shall, subject to exercise of the statutory powers of the Chamber in reference to the repeal or alteration or addition to the regulation by special Resolution as prescribed by the Companies Ordinance 1984 be such as are contained in these Articles.

Presidents Message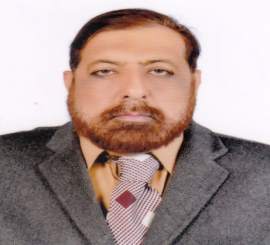 Khawaja Muhammad Ilyas
(President)
It is my gratification to welcome you to the DG Khan Chamber's website. On behalf of the Chamber's Executive Committee I thank all members for electing me as President of this Chamber. I am grateful to give me a chance to serve the Dera Ghazi Khan Chamber of Commerce & Industry as President for the year 2016-17. I am intensely aware the Chamber's role as a community planner across the area. The Chambers represent the voice of business and trade organizations throughout Pakistan. For almost thirty two years, the Dera Ghazi Khan Chamber has been helping to change Dera Ghazi Khan Division from a backward area to an economic hub. As a member based organization, the Chamber's role is significant due to its ample liability.
The D.G. Khan Chamber of Commerce is the voice of business community. We have been recognized by the Ministry of Commerce, Securities & Exchange Commission of Pakistan and Federation of Pakistan Chambers of Commerce & Industry. We are playing a vital role in resolving the taxation structure, power predicament, trade and industrial related issues, civilizing safety atmosphere especially in Dera Ghazi Khan Region. Once again thank you for giving me and the elected Executive Committee the opportunity to serve you. Any suggestion to improve this website would be highly appreciated.